An essential memory for a great challenge
The Challenge Barcelona Triathlon presents the medal that all participants who reach the finish line will receive as a prize for the success achieved.
The medal is made from recycled zamak (an alloy of zinc with aluminium, magnesium and copper) and the rusted silver finish is eco-friendly as it contains no nickel.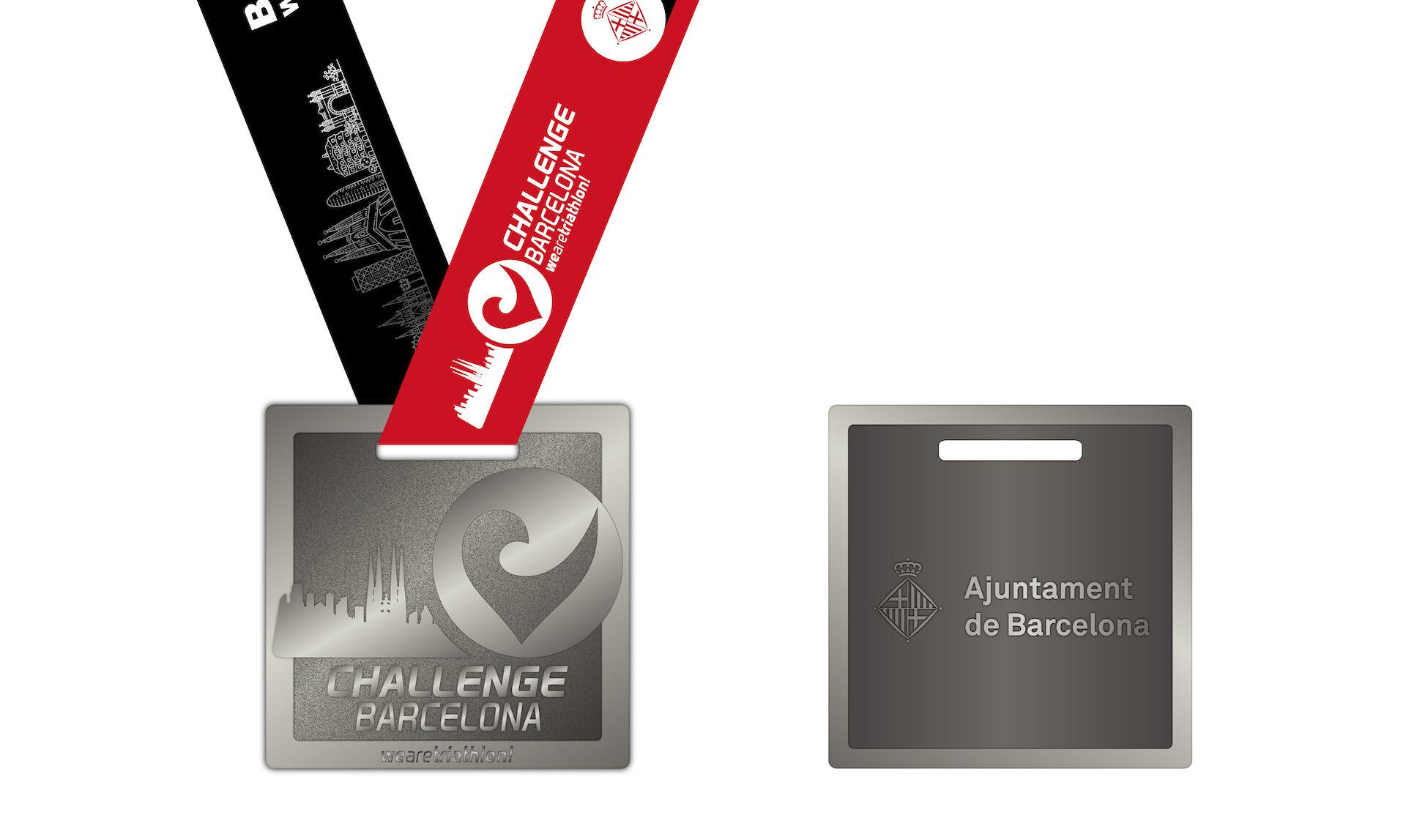 The medal ribbon has two sides. On one side you can see the logos of the race and Barcelona City Council and on the other side the letters and a city skyline.